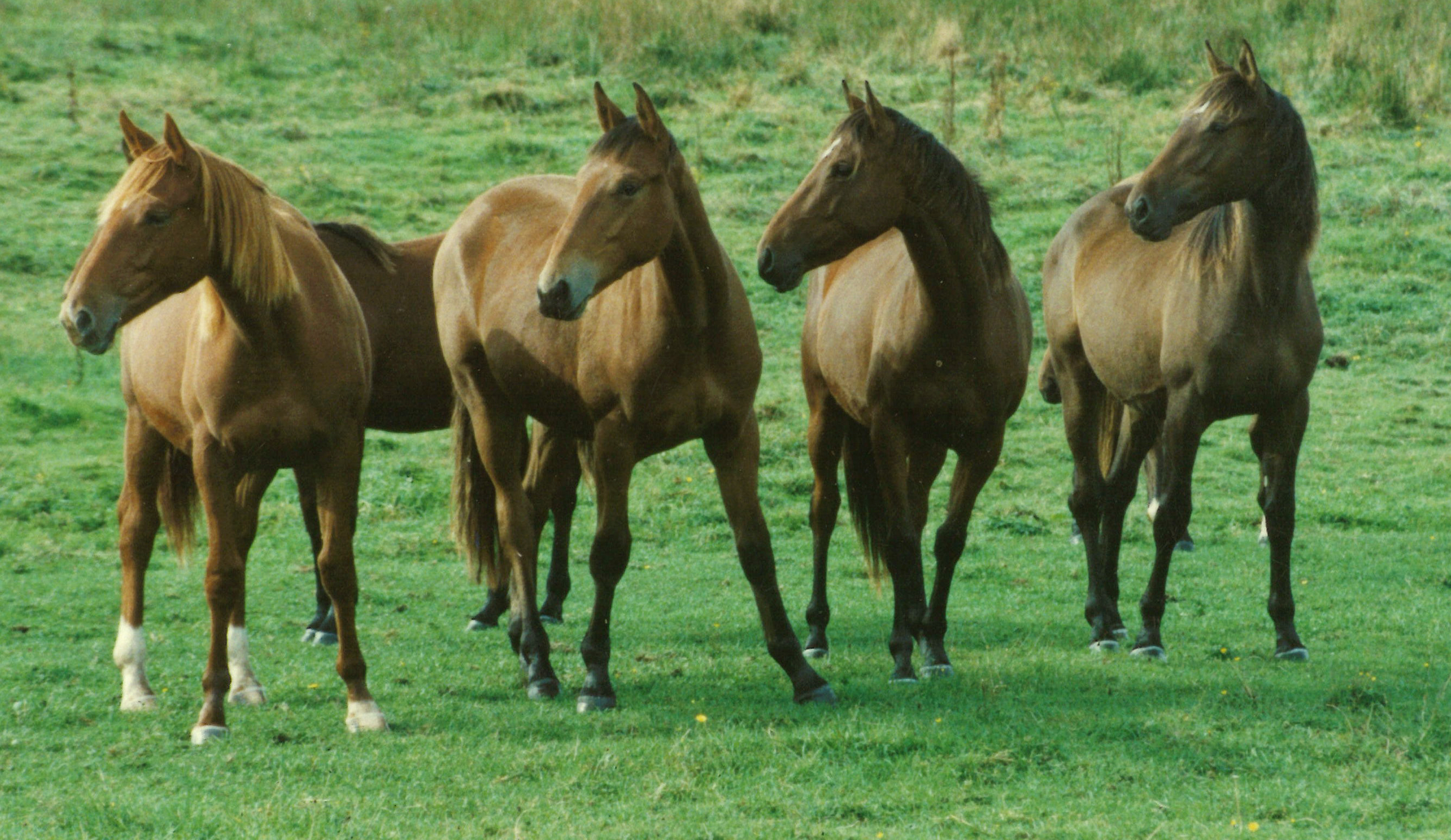 SERVICES AT BRIDGE HOUSE STUD
Bridge House Stud is a small family run farm owned by the Badger family. Supported by state of the art facilities and excellent equine husbandry and care, stock are produced in a very natural environment before being broken and pre-trained in a sympathetic and controlled manner allowing them to maintain their personalities and character. 
Exceptional boarding facilities include Sales Preparation, Breaking and Pre-Training, Recuperation / Winter Resting, In-house Orthopaedic and Remedial Farriery.
Please call for Trevor Badger for competitive rates: +353 (0) 87 278 9705

Hover over or tap the images below for more.